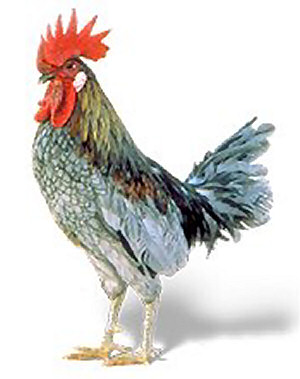 When I called my husband today and told him that I thought we should get some chickens, he laughed. But I wasn't kidding. I tried to tell him that I was serious, but he didn't buy it. Finally, he told me that we could get chickens if he could get a goat. Now he was just mocking me.
Thing is - I am serious. I would love to have a few laying hens so that we could have healthy eggs to eat, where the chickens haven't been pumped full of hormones and antibiotics, and haven't been fed their brothers and sisters for dinner. Did you know that fresh eggs from organic birds have yolks that are much more yellow in color than the store-bought, non-organic kinds. They're also much healthier for those of us who are eating them, and the birds have much happier lives. Besides, if there ever is a natural disaster, and we're unable to get food from the store, it will just be one more way we can be self-sufficient.
Do I just sound like a fundamentalist now?